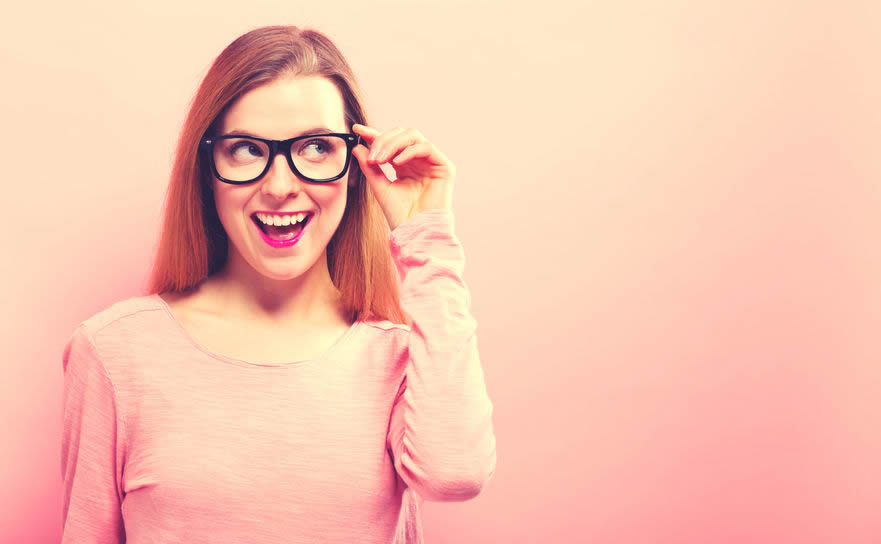 We've likely all been there: Standing in line at the big-box eye glasses retail store. Holding onto my number, walking around and awkwardly poking around at the samples, and dreading the major outlay of cash that I'm about to spend. Eventually when they call my name, I'm then subjected to the salesperson (who looks like they are still in high school) pressuring me to try on different frames that I repeatedly say I don't like. Eventually I am sent home, left to wait for the phone call that will let me know my glasses are ready. Then I get back in the car, wait in line again, try on the glasses and make uncomfortable small talk with the salesperson as I hand them the small fortune that I had to spend on these glasses that I'm not even that crazy about, but that I could afford.
I hate it.
I'm sure I'm not alone.
My desperation to get out of the in-store glasses nightmare led me to research online options. As with many things these days, prescription glasses can be purchased online and without the irritation of having to drive back and forth to the store. Beyond that, the prices of the online prescription glasses seemed to be a mere fraction of the cost of the frames and lenses I typically purchased in my brick and mortar big-box stores.
Seemed too good to be true, and I was skeptical.
I worried that the quality wouldn't compare to the glasses I usually purchased in store, particularly because I had progressive lenses. I believed that the glasses I received in the store were crafted for me on site, and that no amount of online savings could offset that level of service.
Then I found out the truth: The big-box stores don't make their glasses on-site, they send the prescription to an online vendor and mark-up the cost.
Learning this, I decided to give the online glasses market a go. After reading the reviews and talking to friends, I decided to give OpticalNext a try. It was incredibly easy. I entered in my prescription information, took the quick measurements on my face that I was directed to, and then picked out the frames that I liked. When I realized how inexpensive the frames and lenses would be, I decided to purchase a couple of different styles (and still paid less than a quarter of what my regular glasses would have cost). OpticalNext provided me with a guarantee, and ensured me that their use of the most state-of-the-art technology would not only meet my highest standards, but also have met the incredibly high standards of the US FDA compliance office. Before I knew it, my glasses arrived straight to my house, no standing in line and forced conversations with awkward salespeople who look younger than my daughter.
And the quality? Outstanding.
In the battle of Online vs. In-Store Glasses, there is no competition. Great styles, highest quality, and delivered directly to my home.
I'm a believer, and I know I'm not alone.